Seat
Wellllll this is exciting isn't it!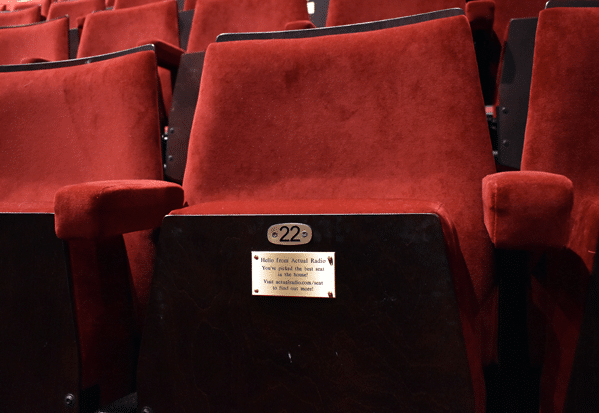 Welcome to MEEEEE the Actual Radio Sponsored Seat at the Mercury Theatre!
CONGRATULATIONS You've picked the best seat in the house, what do you win? Nothing! That's right absolutely nothing.
However you do have bragging rights with all your friends. You can tell them how you sat in the Actual Radio seat… Why not take a picture and post it on Social Media, make sure you tag us in! Use hash tag #ActualRadioSeat.
While you wait, would you like a free car sticker? Click HERE!
Enjoy your show!